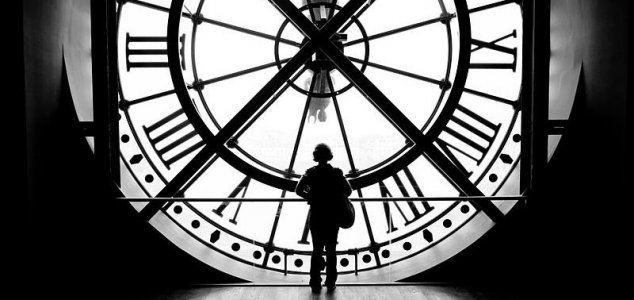 Could the optical clock bring about a timekeeping revolution ?

Image Credit: CC BY 2.0 Derek Key
Scientists have come up with a clock so accurate that it could even redefine the length of a second.
Currently, time is measured on the idea of a pendulum, or in the case of an atomic clock, the natural back-and-forth rhythm of a caesium atom. Similarly, the length of a second is defined as the time that passes during 9,192,631,770 cycles of the microwave signal generated by this process.
There is however another, more accurate, way of keeping time.
The optical clock, which unlike regular atomic clocks works using strontium atoms in place of caesium, operates at the visible, as oppose to the microwave, part of the electromagnetic spectrum.
Optical clocks offer a much higher level of accuracy than any other type of clock to the extent that, if had you started one running at the beginning of the universe, it would have only lost two minutes.
The disadvantage is that optical clocks are awkward to maintain and frequently break down, but now scientists in Germany believe that they have found a practical solution to these problems.
Their new optical clock concept, which could one day replace the atomic clock, may even serve to redefine the length of a second - albeit by such a small amount it would be generally unnoticeable.
This more accurate definition would however offer benefits in many different areas such as GPS navigation where it could improve accuracy on the ground from meters to centimeters.
"We want to improve the timekeeping infrastructure all over the world by building better and better clocks and integrating them into the time-keeping infrastructure," said Dr Christian Grebing.
"What we demonstrated is a first step towards a global improvement of timekeeping."
Source: Independent | Comments (11)
Tags: Optical Clock