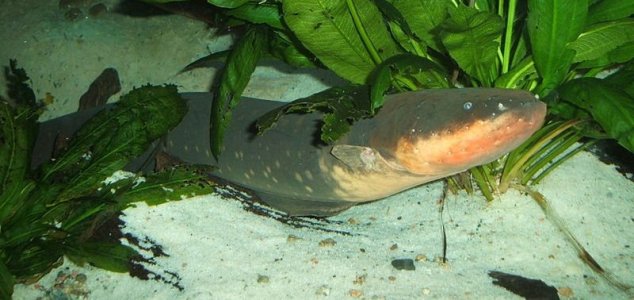 You are not even safe out of the water.

Image Credit: CC BY-SA 3.0 Steven G. Johnson
A new study has found that electric eels are able to jump out of the water to electrocute predators.
As if the risk of being attacked by an electric eel while in the water wasn't bad enough, scientists have now determined that these unique fish can jump out of the water to shock targets as well.
The research seems to corroborate a famous account by 19th-century explorer Alexander von Humboldt who reported electric eels jumping out of the Amazon river to electrocute horses.
Study leader Kenneth Catania, a biologist from Vanderbilt University, had initially been skeptical of the story because no similar incident had been reported over the last 200 years.
He soon changed his mind however when he witnessed eels dramatically hurling themselves from the water of an experimental tank to electrocute a net that was being used to move them.
It turned out that the electric shock was also much larger when administered out of the water.
"This allows the eels to deliver shocks with a maximum amount of power to partially submerged land animals that invade their territory," he said.
"It also allows them to electrify a much larger portion of the invader's body."
Source: USA Today | Comments (8)
Tags: Electric Eel