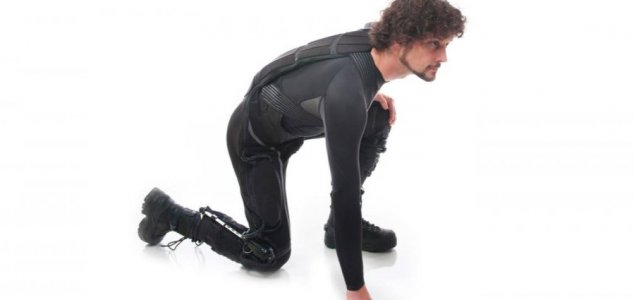 A concept image of the suit from the company's official brochure.

Image Credit: SRI International
A new robotic suit called Superflex is able to augment the wearer's strength and physical capabilities.
Unlike conventional exoskeletons, this new, more refined and lightweight option fits snug over the wearer's body and carries the majority of the load from the legs, arms and torso.
Designed to restore mobility to the disabled and elderly, the suit can be used to help lift objects as well as to carry out various other physical tasks that the wearer might otherwise struggle with.
It can even help able-bodied individuals lift heavier loads then they would otherwise manage.
The suit also contains sensors which enable it to conserve battery life by adapting to a particular wearer's movements and only offering assistance where it is actually needed.
The current prototype of the device takes around five minutes to put on but there are plans to reduce that to under two minutes by the time the final commercial version is ready.
When it will become available to purchase and how much it will cost however remains unclear.
Source: Yahoo! News | Comments (9)
Tags: Superflex, Exosuit