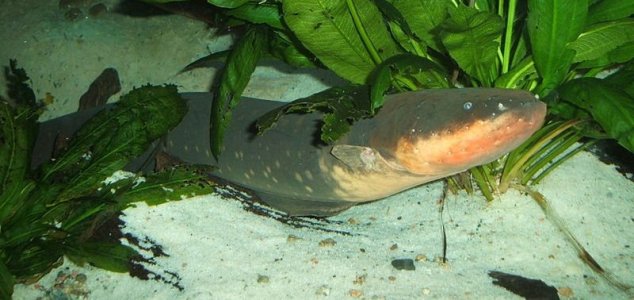 Electric eels can generate a very powerful jolt.

Image Credit: CC BY-SA 3.0 Steven G. Johnson
One biologist decided to take a hands-on approach to studying the powerful shock of an electric eel.
As part of a recent study, Vanderbilt University professor of biological science Kenneth Catania decided to stick his own arm inside a tank with an electric eel to see what would happen.
The experiment aimed to better understand the eel's ability to transmit electrical power to a target.
Electric eels are capable of generating a jolt of over 800 watts - enough to stun both predators and prey and even to attack land-dwelling animals by leaping at them out of the water.
Fortunately for Catania, the eel he used in the study was only a juvenile, however its shock was still enough to give him a series of nasty jolts and a rather sore arm.
Of particular note was the way the jolts forced him to quickly withdraw his arm from the water.
"Greatly exceeding thresholds for the withdrawal reflexes in diverse species provides a convenient benchmark for rating the averseness of the eel's attack, and it is a testament to the potential effectiveness of the leaping defense," he said.
In other words - electric eels are not to be messed with.
Source: Inquisitr.com | Comments (12)
Tags: Electric Eel