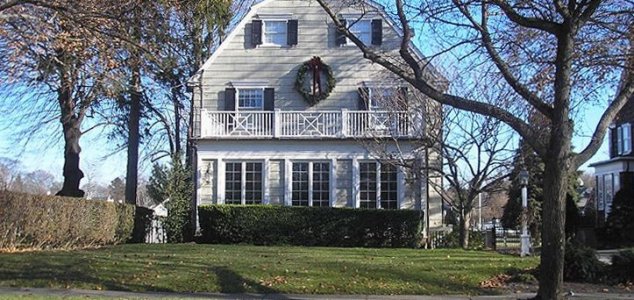 The address of the house was changed following the events that transpired there.

Image Credit: PD - Seulatr
The infamous house which inspired the Amityville Horror book and movies is selling for $850,000 USD.
112 Ocean Avenue had all the hallmarks of the perfect family home until, on one fateful day in 1974, 23-year-old Ronald DeFeo went on a killing spree which saw him murder his parents and all four of his siblings in the early hours of the morning while most of them were still asleep in their beds.
Initially insisting that the deaths had been the work of a hitman, DeFeo later confessed and was sentenced to six consecutive life sentences in jail - a term he continues to serve to this day.
The house in which the incident took place would go on to become the setting of Jay Anson's popular book 'The Amityville Horror' which focused on paranormal occurrences at the property.
A series of movies, including the 1979 classic of the same name, would also be made.
Now though, over four decades since the murders took place, the original Amityville Horror house has actually been put up for sale and can be purchased for the grand sum of $850,000.
"A friend of mine from high school, his family owned it," said broker Jerry O'Neil. "I spent a lot of time in this house as a kid. It's a beautiful home. Local people refer to this story not as the Amityville horror but as the Amityville hoax. The only horror about this house was that a family was murdered."
Whether anyone will actually want to purchase the house however remains to be seen.
Source: News.com.au | Comments (44)
Tags: Amityville