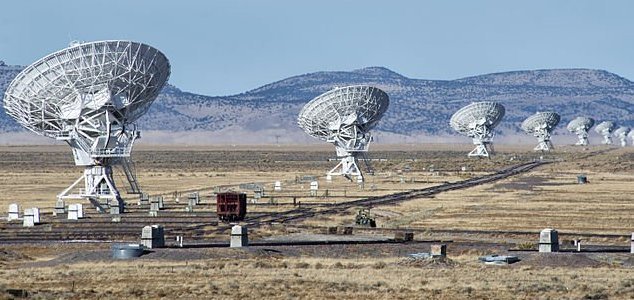 Is there anybody out there ?

Image Credit: CC BY-SA 2.0 John Fowler
Scientists have calculated that it could be a long time indeed before we hear from intelligent aliens.
Forget about extraterrestrials landing on the White House lawn - according to astronomers at Cornell University it may take thousands of years for an alien civilization to locate us.
Their research focused on finding an answer to the Fermi Paradox - a long-standing contradiction between the apparent abundance of potentially habitable planets in our galaxy and the fact that mankind has yet to encounter even a single extraterrestrial life form.
The team's conclusions were based on calculating how long it would take radio signals from Earth to reach a sufficient number of solar systems to offer a reasonable chance of being picked up.
"We havenít heard from aliens yet, as space is a big place but that doesnít mean no one is out there," said astronomy student Evan Solomonides. "Itís possible to hear any time at all, but it becomes likely we will have heard around 1,500 years from now."
"Until then, it is possible that we appear to be alone, even if we are not. But if we stop listening or looking, we may miss the signals. So we should keep looking."
Source: BT.com | Comments (10)
Tags: Extraterrestrial