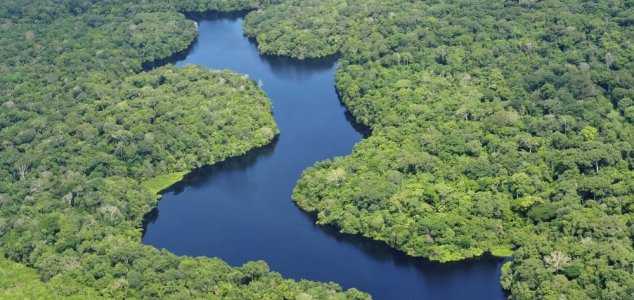 The Amazon still contains thousands of undiscovered tree species.

Image Credit: CC BY-SA 2.0 CIAT
It turns out that it will take centuries for scientists to discover all the different species of trees.
Covering a region in excess of 5.5 million square kilometers, the Amazon rainforest is so large that it stretches across almost the entire width of the South American continent.
During a recent audit of over half a million Amazon tree specimens collected by museums over the last few centuries, scientists determined that we currently know of around 11,676 different species.
Discovering and documenting the remaining 4,000-or-so tree species however, many of which being a lot rarer than the ones found already, could take the better part of 300 years.
"Since 1900, between 50 and 200 new trees have been discovered in the Amazon every year," said conservationist Dr Nigel Pitman. "Our analysis suggests that we won't be done discovering new tree species there for three more centuries."
The study was made possible by the digitizing of images and information about museum specimens so that the data could be accessed by researchers across the world.
"All of the information we needed was in the same place, so we didn't have to go through every individual museum in the world," said Dr Pitman. "We were able to use data not just from the Field Museum, but from museum collections everywhere."
Source: BT.com | Comments (6)
Similar stories based on this topic:
Tags: Amazon, Trees