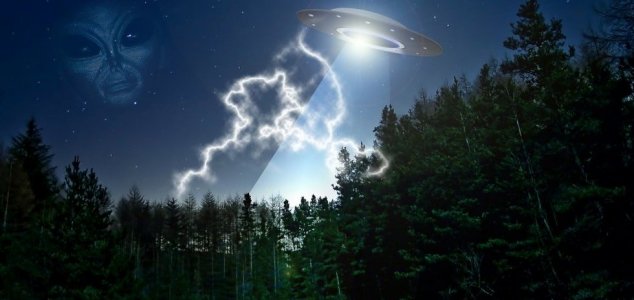 What really happened in Broad Haven, Wales in 1977 ?

Image Credit: PD / Photovision / Pixabay
A house at the center of the 1977 Broad Haven Triangle UFO mystery has recently gone on the market.
Formerly known as the Haven Fort Hotel, this idyllic coastal retreat was once the scene of a UFO sighting so mysterious that the incident ended up being investigated by the Ministry of Defense.
The Broad Haven sightings began in 1977 when hotel owner Rosa Granville was awoken in the early hours by a strange noise and saw a series of peculiar flashing lights through her window. When she looked out she observed what she described as an "upside-down saucer" in a nearby field and two "faceless humanoids" on the ground next to it.
"It was early morning and mum was woken by a buzzing noise and she thought she'd left the gas boiler on. Once downstairs she realised the noise was from outside," said her daughter, Francis.
"She looked out and saw about 100 feet away an oval object she could only describe as a 'space craft' with lights, slowly land and two figures emerge in silver suits."
A similar sighting was reported a short time later at a local primary school. A total of 14 children along with their head teacher witnessed what was described as a "yellow cigar-shaped craft" landing nearby and saw a strange figure dressed in silver clothing emerge from it.
Even to this day the truth behind the Broad Haven sightings continues to remain a total mystery.
Source: ITV News | Comments (5)
Tags: UFO, Broad Haven