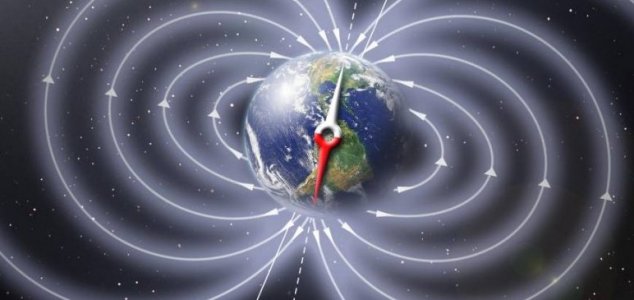 The group claims that the magnetic poles are about to flip.

Image Credit: NASA / Peter Reid
Conspiracy theorists now maintain that the whole world will come to an end by the end of this month.
It is the latest in a long line of apocalyptic predictions to have surfaced over the last few years thanks in no small part to the infamous armageddon that never was on December 21st, 2012.
This time the end of the world has been forecast for July 29th of this year by an online group known as 'End Time Prophecies' who previously suggested that an asteroid would kill us all on May 6th.
According to an announcement video posted on YouTube, the end of this month will bring about a series of catastrophes beginning with a sudden reversal of the Earth's magnetic poles.
"The polar flip will make the stars race across the sky, and the vacuum created by the reeling of the Earth will pull the atmosphere along the ground, trying to catch up," the video states.
"The global earthquake will be so bad that every hill and mountain will crumble."
Suffice to say however, given that there is absolutely no scientific basis for this whatsoever, it would not be unreasonable to take this latest apocalyptic prediction with a very large pinch of salt indeed.
Source: Yahoo! News | Comments (130)
Tags: Armageddon, End of the World