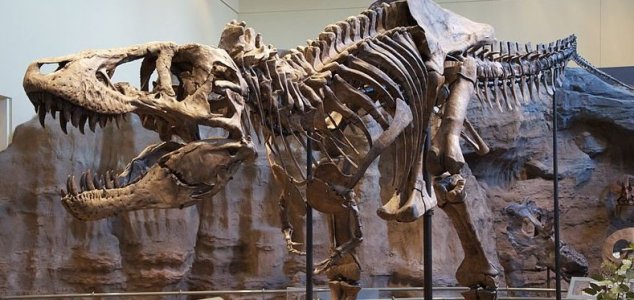 What were these tiny arms used for ?

Image Credit: CC BY-SA 3.0 Scott Robert Anselmo
The fossil remains of a whole new species of carnivorous dinosaur have been unearthed in Argentina.
Dating back 90 million years and measuring 7.6 meters in length, this prehistoric meat-eater, which has been named
Gualicho shinyae
, was discovered at a site in northern Patagonia.
Perhaps the most interesting thing of all about this new species was its relatively tiny arms which were very similar to those of Tyrannosaurus rex despite the fact that they were not closely related.
This suggests that Gualicho's arms actually evolved independently from other theropods.
"It's really unusual," said co-author Peter Makovicky. "It's different from the other carnivorous dinosaurs found in the same rock formation, and it doesn't fit neatly into any category."
There has been much debate in recent years over exactly how T.rex would have used its tiny arms with theories ranging from grabbing squirming prey to holding on to a female while mating.
It is certainly not unreasonable to suggest that Gualicho used its arms in much the same way.
Source: BBC News | Comments (8)
Similar stories based on this topic:
Tags: Dinosaur