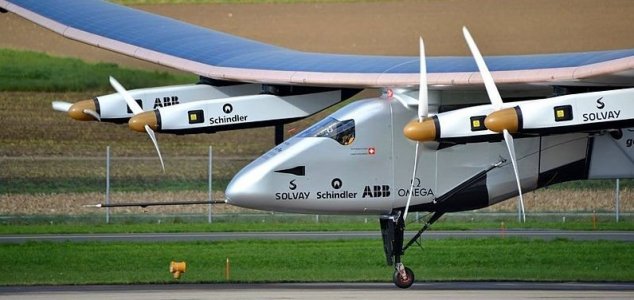 Solar Impulse is a seriously impressive technical accomplishment.

Image Credit: CC BY-SA 4.0 Milko Vuille
The aircraft, which is powered entirely by the sun, has succeeded in flying around the entire world.
Without using up a single drop of fuel, the remarkable solar-powered plane has managed the impossible by circumnavigating the entire globe using only sunlight to keep it going.
The journey began in Abu Dhabi in March last year and was carried out in 17 separate stages covering a combined distance of 42,000km. The longest individual segment, which went from Nagoya in Japan to Hawaii, stretched over 8,900km and took 118 hours to complete.
The brainchild of Bertrand Piccard and Andre Borschberg, who took it in turns to fly the plane, Solar Impulse is no heavier than a car but has a wingspan similar to that of a Boeing 747 airliner.
A technical marvel, the aircraft is fuelled entirely by its array of 17,000 solar panels.
Source: BBC News | Comments (9)
Tags: Solar Impulse