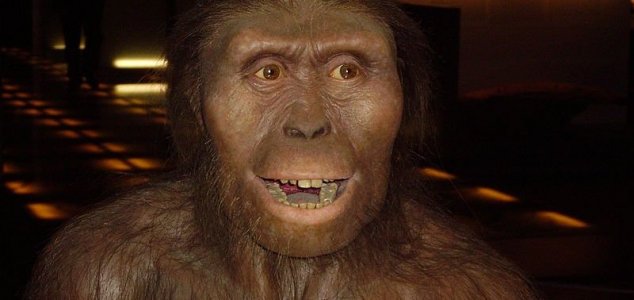 Did Lucy fall to her death from a tree ?

Image Credit: CC BY-SA 3.0 Wikimedia
Scientists believe that an early human ancestor discovered 40 years ago died after falling out of a tree.
When paleoanthropologist Donald C. Johanson first discovered the fossilized bones of an early hominin species dating back 3.2 million years while on an expedition in Ethiopia, the find was celebrated as one of the most significant palaeontological discoveries ever made.
Named 'Lucy', this ancient ancestor of modern humans belonged to a species known as Australopithecus afarensis - a primitive ape-like biped with long arms and curved fingers.
While the discovery has helped scientists to learn much about the lives of these prehistoric hominins, one mystery in particular still endures - how did Lucy die ?
Now following an extensive new study of her remains using modern scanning techniques, scientists believe that she may have succumbed to injuries she sustained after falling out of a tree.
Compressive fractures identified within her bones suggest that she fell feet-first and then tumbled forwards after hitting the ground with her arms outstretched in an effort to protect herself.
"It tells us she was conscious when she reached the ground," said paleoanthropologist John Kappelman from the University of Texas.
Not everyone however is convinced that these findings are correct.
Anthropologist Professor Ericka N. L'Abbé at the University of Pretoria in South Africa for instance believes that these bone fractures had likely occurred after Lucy had died.
"The major drawback is that they didn't look under a microscope," she said. "Elephant bones and hippo ribs appear to have the same kind of breakage. It's unlikely they fell out of a tree."
Source: New York Times | Comments (13)
Tags: Lucy