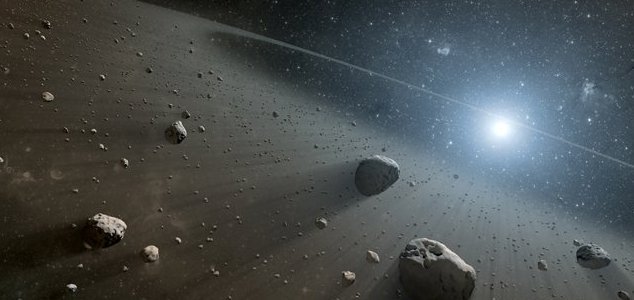 Asteroids can offer a wealth of information about the solar system.

Image Credit: NASA/JPL-Caltech
Known as Lucy and Psyche, the new spacecraft will be studying two relics of the early solar system.
Lucy, which will launch in 2021, is going to visit the mysterious Trojans - a group of asteroids in orbit around the planet Jupiter - while also paying a visit to a separate, smaller asteroid on the way.
Psyche on the other hand, which launches in 2023, will be heading towards 16 Psyche - a 130-mile-wide object in the asteroid belt between Mars and Jupiter.
One of the largest asteroids in the belt, 16 Psyche is of particular interest to scientists because, unlike most other asteroids, it is comprised of metallic iron and nickel, just like the Earth's core.
"This is an opportunity to explore a new type of world - not one of rock or ice, but of metal," said Psyche Principal Investigator Lindy Elkins-Tanton.
"16 Psyche is the only known object of its kind in the solar system, and this is the only way humans will ever visit a core. We learn about inner space by visiting outer space."
Both missions were picked as part of the space agency's ongoing Discovery Programme.
"These missions will help us learn about the infancy of our solar system, a period just 10 million years after the birth of our Sun," said Jim Green, NASA's chief planetary scientist.
Source: Yahoo! News | Comments (0)
Tags: Lucy, Psyche, Asteroid, Jupiter