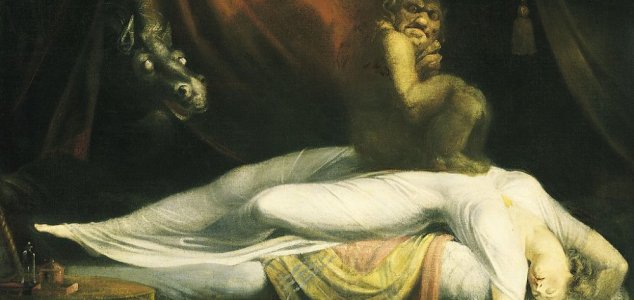 An 18th-century depiction of sleep paralysis.

Image Credit: John Henry Fuseli
A terrifying phenomenon known to cause paralysis and hallucinations at night is surprisingly common.
Have you ever found yourself in a half-waking state, either while falling asleep or waking up, and completely unable to move or cry out no matter how hard you try ?
Known as sleep paralysis, this distressing experience is thought to occur when a person is stuck in a transitional state between wakefulness and sleep. The inability to move is thought to be due to the muscle atonia normally induced during REM sleep to stop us physically acting out our dreams.
To make matters worse, some people also experience hallucinations while paralyzed which can include seeing an ominous figure in the room and feeling a strong sense of presence.
In some of the worst cases, this intruder can be seen and felt physically climbing on top of the helpless experiencer, resulting in a crushing sensation on the chest and difficulty breathing.
This particular experience has also come to be referred to as "old hag" due to how often the hallucinated figure is perceived to be an ugly old woman shrouded in black.
Fortunately though, aside from being terrifying, sleep paralysis in itself is generally harmless.
Source: Live Science | Comments (25)
Tags: Sleep Paralysis, Old Hag