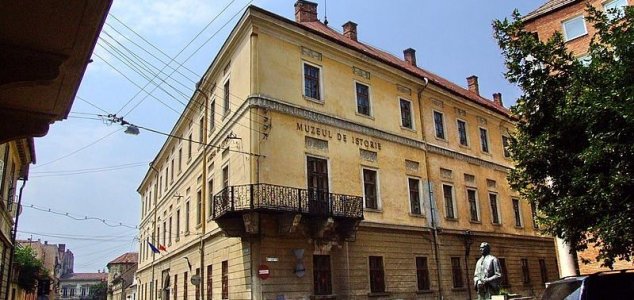 The object resides in the National Museum of Transylvanian History.

Image Credit: CC BY-SA 3.0 CristianChirita
A strange aluminium object unearthed in Romania in 1973 is thought to date back up to 250,000 years.
The unusual artifact was originally discovered alongside two other objects by builders who were working on the shores of the Mures River near to the central Romanian town of Aiud.
All three of the finds were sent to Cluj, the main city in Transylvania, for further analysis.
Two of the objects were quickly determined to be fossils belonging to an extinct mammal species which lived up to 80,000 years ago. The third however was far more difficult to identify.
Resembling the head of an axe, the metal object appeared to be made of aluminium - a metal that has only been produced by mankind for the last 200 years or so.
An analysis by two separate laboratories however indicated that the artifact was 250,000 years old.
These days the peculiar object can be found on display at the National Museum of Transylvanian History in Cluj-Napoc alongside the full story of its discovery and analysis.
Accompanying the exhibit is a note which states quite plainly - "origin still unknown."
Source: Daily Record | Comments (135)
Tags: Aluminium, Romania