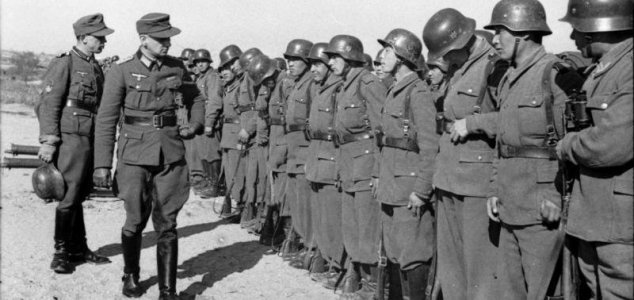 Image Credit: Bundesarchiv, Bild 101I-178-1538-05A / Teschendorf / CC-BY-SA 3.0
Russian scientists have located a secret Nazi facility that was abandoned before the end of World War II.
Constructed in 1942, the mysterious base, which was named 'Schatzgraber' or 'Treasure Hunter', had remained lost for so long that many people believed it to be little more than a myth.
The story goes that the Nazi scientists stationed there all had to evacuate the facility after eating polar bear meat that made them sick. Some have speculated that the team may have been deliberately poisoned however it is now believed that the meat was infected by a parasite.
The Russian scientists who discovered the base have reported finding hundreds of objects left behind during the evacuation including shells and other WWII weapon fragments.
One thing that still remains a mystery however is what the base was used for. With a name like 'Treasure Hunter' it almost seems like there could be something important still hidden there.
Whether the Russians will succeed in unraveling its secrets however remains to be seen.
Source: Inquisitr.com | Comments (24)
Tags: Nazi Base, Arctic