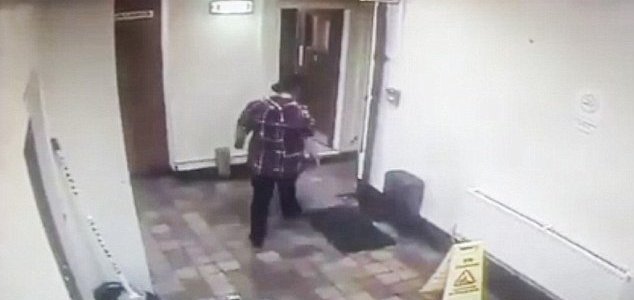 What moved the sign ?

Image Credit: YouTube / ExpressStarNews / Chapel House
CCTV footage recorded in a pub in England appears to show objects being moved around by an unseen force.
The Chapel House pub on Ruiton Street in Dudley is no stranger to paranormal occurrences.
Manager Katie Round and her fiancé Ben Parkes have already experienced several unexplained incidents despite having only taken over the pub around nine weeks ago.
"Last Friday a glass on a shelf above the bar propelled off and hit me hard in the chest," said Ben. "Sometimes you can hear footsteps coming up stairs but then they just stop."
The couple's most intriguing encounter to date however centers around CCTV footage that was recorded while they were cleaning up one evening.
"I was cleaning up at the end of the night and heard something in the kitchen, I went out to look and couldn't see anything so I thought it was my other half pulling my leg," said Katie.
When they later reviewed the CCTV footage however they noticed that a wet floor A-board sign had moved and fallen down all on its own. The video also showed the moment when Ben was startled by a mop which had also fallen down without warning after being propped up against the wall.
"He jumped out of his skin," said Katie. "When we looked at the footage later, we couldn't believe it."
Source: Express and Star | Comments (26)
Tags: Ghost, Pub