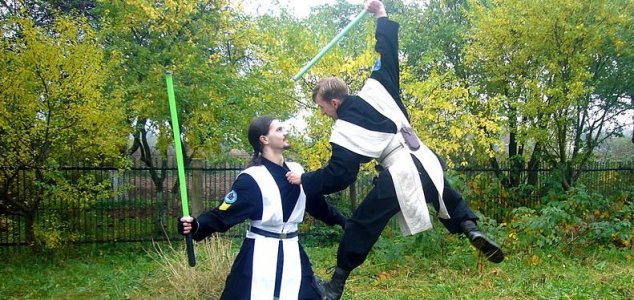 There are thousands of Jedi worldwide.

Image Credit: CC BY-SA 3.0 Master Alexus
The Temple of the Jedi Order has failed in its latest bid to be recognized as a religious organization.
Jediism, which is based on the fictional order from the Star Wars franchise, might seem like little more than a fan club, but while its origins do lie firmly rooted in the realms of science fiction, the organization has since evolved beyond the movies on which it was originally based.
Sadly though, its efforts to be recognized as a genuine religion have not been faring too well.
Most recently, the group was rejected by the UK Charity Commission on the basis that it "lacks the necessary spiritual or non-secular element" to be classed as a religious organization.
"The Commission considers that there is insufficient evidence that Jediism and the Jedi Doctrine as promoted by the Temple of the Jedia Order is a sufficiently structured, organised or integrated system of belief to constitute a religion," the commission
wrote in their report
.
A similar application by a separate Jedi group was also rejected in New Zealand last year.
"We put a lot of work into the application and really did our best to illustrate why we do consider ourselves a religion and why we believe we do offer benefits not just to our members but also to the public at large," said psychologist and Temple spokeswoman Brenna Cavell.
"It's not based on worshipping of the force or George Lucas, although many of our members refer to a higher power or the transcendent as the force. But you could easily exchange it for God, the universe... it's the same thing to us, we just happened to pick that name."
Source: The Guardian | Comments (30)
Tags: Jedi, Star Wars