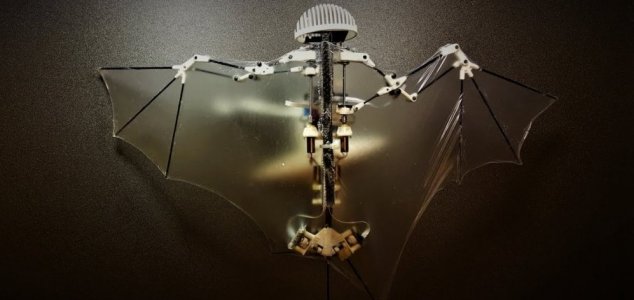 The robot looks and functions much like a bat.

Image Credit: YouTube / Caltech
The novel design takes its inspiration from the way bats fly rather than relying on spinning rotors.
Weighing just three ounces, the prototype device ditches conventional rotors in favor of bat-like wings which enable it to glide, dive and perform various complex aerial manoeuvres.
Made from a super-thin membrane, these wings can flap up to ten times a second.
The team behind the robot's construction believe that its design makes it much safer and more appropriate for scouting disaster zones such as inside the Fukushima nuclear plant in Japan.
They are even hoping that it will eventually be able to perch upside-down like a real bat as well.
"Whenever I see bats make sharp turns and perform upside down, perching with such elegant wing movements and deformations, I get mesmerised," said Professor Soon-Jo Chung.
Whether drones like this one will become commonplace in the future however remains to be seen.
Source: Telegraph | Comments (7)
Tags: Bat Bot, Drone