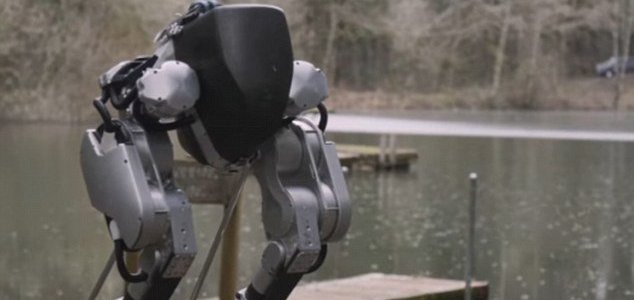 Cassie can walk just about anywhere.

Image Credit: YouTube / Oregon State University
Agility Robotics has developed an incredible new robot called Cassie that can walk just like a human.
The ability to stand upright and walk around is something that we take for granted in our daily lives, but for roboticists, recreating these functions in a robot has long proven to be a challenge.
The team at Oregon-based firm Agility Robotics however appears to have pulled it off.
A follow-up to their previous robot ATRIAS, Cassie adds a 3-degrees-of-freedom hip joint as well as powered ankles to help it move effortlessly across a variety of terrain types.
"Cassie is tough," said University of Michigan engineering professor Jessy Grizzle.
"It's designed for the rough and tumble life of an experimental robot. In principle, we should not have to use a safety gantry of any kind. This will allow us to take the robot into wild places."
It is hoped that the finished product will prove invaluable in a wide range of applications while the technology itself could also help to advance the field of prosthetic limbs for amputees.
A video showing Cassie in action can be viewed below.
Source: The Verge | Comments (9)
Tags: Cassie, Robot