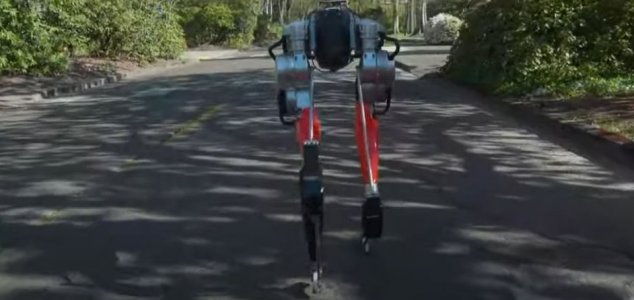 Is this the future of robotics ?

Image Credit: YouTube / Oregon State University
Engineers have built an impressive robotic runner that is remarkably adept at pounding the pavement.
Developed by a team at Oregon State University, Cassie is built like a runner - or at least the bottom half of one - and is capable of running 5 kilometers without requiring a tether or external power supply.
It was trained using the same deep reinforcement learning algorithm that the team previously used to instruct it on how to climb up stairs without requiring the use of cameras or LIDAR.
"Deep reinforcement learning is a powerful method in AI that opens up skills like running, skipping and walking up and down stairs," said Yesh Godse from the OSU Dynamic Robotics Laboratory.
Once everything was ready to go, Cassie was unleashed on the roads and paths of the university campus where it managed to run 5km in 53:03s.
It would have been able to do it faster, however it fell over at one point after taking a corner too sharply and was also delayed for a short time after its computer overheated.
Even so, technical problems aside, it demonstrates the viability of robotic mobility platforms and will help to pave the way towards making bipedal robots like this a lot more common in the future.
Source: Engadget | Comments (14)
Similar stories based on this topic:
Tags: Robot, Cassie