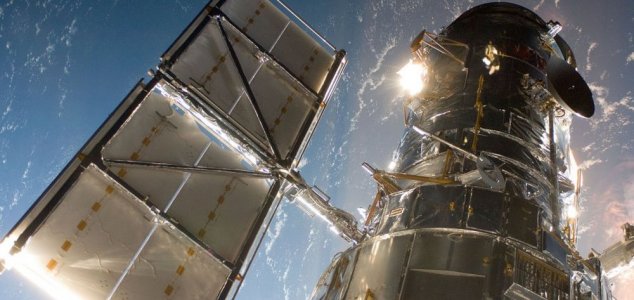 Hubble has been our window in to the universe for almost three decades.

Image Credit: NASA / JSC
It is looking increasingly likely that the iconic space telescope will be receiving further upgrades.
Launched all the way back in 1990, the Hubble Space Telescope has been providing unparalleled views of the cosmos for the better part of three decades.
Since its launch it has received numerous repairs and upgrades as part of five manned service missions including one in 1993 that was needed to correct a problem with its main mirror.
All of these missions involved sending astronauts up to the telescope via Space Shuttle, but now with the program having ended in 2011, the future of Hubble remains unclear.
The telescope is currently in full working order, but without further servicing it will eventually fail.
There is also the fact that its successor, the $9 billion James Webb Telescope, will essentially replace the ageing Hubble when it launches in 2018.
Now though, the Sierra Nevada Corporation - developer of the Dream Chaser spacecraft - is pitching a proposal to the Trump Administration to launch further Hubble servicing missions.
The telescope could be upgraded with new, modern components and could even act as an "insurance policy" in case anything were to go wrong with the James Webb.
The two telescopes would also work well together, complementing one another's discoveries. All things considered, it seems like a better idea than allowing it to fall in to disrepair.
Whether the Dream Chaser spacecraft will be up to the task however remains to be seen.
Source: Popular Mechanics | Comments (4)
Tags: Hubble