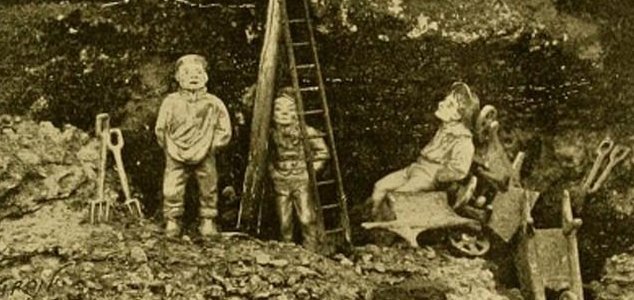 The story has long remained something of an enigma.

Image Credit: The Gardeners Chronicle
A bizarre encounter by six schoolchildren in 1979 is the subject of a new investigation by Dr Simon Young.
The peculiar incident, which took place in Wollaton park, Nottingham, involved a group of young children aged between eight and ten, who all claimed to have witnessed a remarkable sight.
Their testimony told of an evening encounter with several dozen white-bearded "gnomes" who, at half their height, wore Noddy-style caps and drove around the park in tiny bubble cars.
The children remained adamant that they had spent around 15 minutes in the gnomes' company.
Fast-forward to the present day and now writer and historian Dr Simon Young has reopened the case in a renewed effort to get to the bottom of the mystery and learn what actually happened.
To aid in his research he is seeking out the original children who will now be in their 40s.
"The Wollaton Park sightings badly needs a longer study," he said. "I would like to interview them about their memories. I will guarantee absolute anonymity."
"People are understandably very sensitive about these matters."
Bizarrely, there were even encounters with the alleged gnomes by adult witnesses some years prior, as detailed in Marjorie Johnson's book "Seeing Fairies".
In the early 1900s, Mrs. C. George claimed to have seen "little men dressed as policemen".
"They were smiling and looking very happy," she said at the time. "They hadn't any wings, and as far as I can remember they were between two and three feet in height."
Source: Nottingham Post | Comments (51)
Tags: Wollaton Park Gnomes