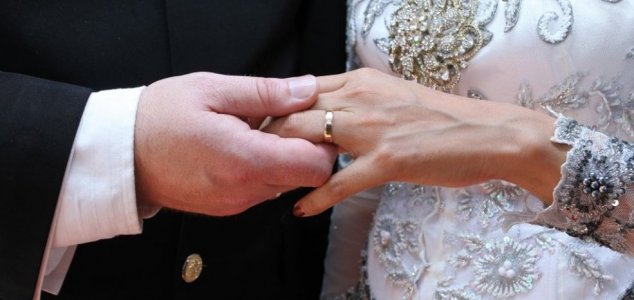 What do you do when you can't find a man ? You marry yourself...

Image Credit: sxc.hu
Singleton Lynne Gollogly made the decision following years of failed attempts to find 'Mr Right'.
The 39-year-old, who is from Rotherham, South Yorkshire, says that she got the idea of marrying herself after watching the classic US sitcom
Friends
.
She claims that she no longer has any interest in searching for someone else and has decided to go ahead with an elaborate wedding ceremony in which she will be the star attraction.
"It's always something I've wanted to do, and because 'Mr. Right' hasn't turned up yet - I'm just going to go ahead and get married without him," she said.
"I've had a lot of potentials in the past, but I'm not just going to settle for anyone just so I fit into today's society."
Her unusual wedding will feature everything a regular wedding does apart from a groom and a formal ceremony given that it is not currently possible to legally marry oneself.
She is even planning on a 'Honeymoon' that will see her going solo on a trip to Rome.
"I've been single for a while now and have no interest in being in a relationship," she said. "I did get engaged once, when I was younger, but it was silly and nothing came of it."
"I think with these things I'd never say never - but I'm not going to hang around for much longer."
Source: Yahoo! News | Comments (29)
Tags: Marriage