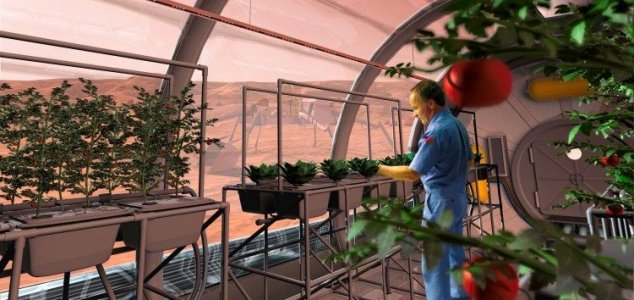 It should be possible to grow potatoes and other vegetables on Mars.

Image Credit: NASA
A new research satellite has revealed that it is possible to grow tubers in the conditions found on Mars.
In the 2015 movie 'The Martian', Matt Damon finds himself stranded on the Red Planet and relies on growing potatoes in the Martain soil to help him stay alive. Whether surviving in this way would be possible in real life however has since become a topic of considerable debate among scientists.
Now though, a new study published by the International Potato Center has suggested that growing potatoes on Mars actually is possible providing they are supplied with the necessary nutrients.
To test this out, researchers launched a specially designed CubeSat containing everything that a potato plant needs to grow including soil, oxygen, water and of course, potato seeds.
"It was a pleasant surprise to see that potatoes we've bred to tolerate abiotic stress were able to produce tubers in this soil," said potato breeder Walter Amoros.
It's good news for Matt Damon, then, as well as an encouraging discovery that could mean that future astronauts visiting Mars will be able to grow their own food in the Martian soil.
"If the crops can tolerate the extreme conditions that we are exposing them to in our CubeSat, they have a good chance to grow on Mars," said SETI research associate Julio Valdivia-Silva.
"We will do several rounds of experiments to find out which potato varieties do best. We want to know what the minimum conditions are that a potato needs to survive."
Source: Tech Radar | Comments (23)
Similar stories based on this topic:
Tags: Mars, Potatoes