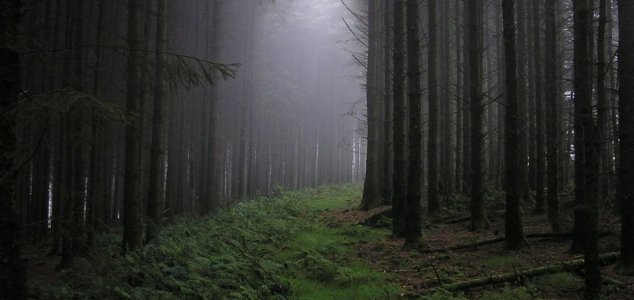 Did a group of walkers encounter something otherworldly in the woods ?

Image Credit: CC 2.0 Ashley Chile Baz
Numerous sightings of strange objects in the skies above County Derry have been reported over the years.
Ireland might not be the best known UFO hot spot, but like its neighbor the UK, the Emerald Isle has seen more than its fair share of close encounters over the last few decades.
One classic example occurred in Magherafelt back in April, 1998 when a group of walkers spotted an unusual light in the sky while they were out hiking through some local woodland.
"We looked up and saw the ship in the sky," said one witness. "It changed from an oval shape to a disc shape before our eyes. There was a bright flash of light and I found myself in the spacecraft."
"I noticed a few oval shaped heads surrounding me. I was momentarily stunned and couldn't move. When I woke up I was on a cold bench."
"The 'beings' were operating on me and I have the scars to prove it."
According to the report, the next thing they remembered was waking up, dazed and confused, back in the forest. Glancing at their watches, they realized that three whole hours had gone by.
No definitive explanation for what they experienced that day has ever been found.
Source: Derry Now | Comments (6)
Similar stories based on this topic:
Tags: UFO, Ireland, County Derry