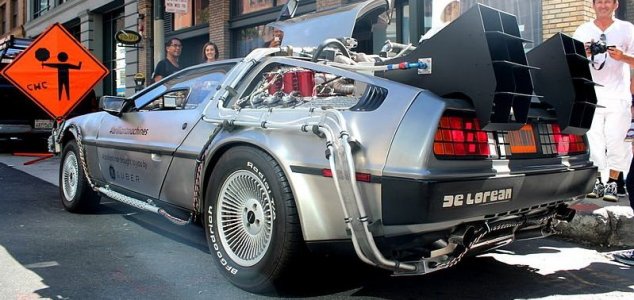 Could Doc Brown have been right all along ?

Image Credit: CC BY-SA 3.0 Ed g2s
According to Professor Ben Tippett, traveling through time is not outside the realms of possibility.
From 'Doctor Who' to 'Back to the Future', time travel has been a staple science-fiction technology in movies, books and TV shows for years. But could it really be possible to travel in to the past ?
"People think of time travel as something fictional," said Tippett, a maths and physics instructor from the University of British Columbia. "And we tend to think it's not possible because we don't actually do it. But, mathematically, it is possible."
The key, he argues, lies in Albert Einstein's theory of general relativity which states that massive stellar objects such as stars or black holes actually distort both space and time.
To show that time travel is possible, Tippett has created a new formula which focuses on the way in which these massive objects cause the very fabric of the space-time continuum to curve.
"The time direction of the space-time surface also shows curvature," he said. "There is evidence showing the closer to a black hole we get, time moves slower."
"My model of a time machine uses the curved space-time -- to bend time into a circle for the passengers, not in a straight line. That circle takes us back in time."
The physicist however does admit that putting this in to practice is currently impossible.
"While is it mathematically feasible, it is not yet possible to build a space-time machine because we need materials -- which we call exotic matter -- to bend space-time in these impossible ways, but they have yet to be discovered," he said.
Source: CNET.com | Comments (27)
Similar stories based on this topic:
Tags: Time Travel