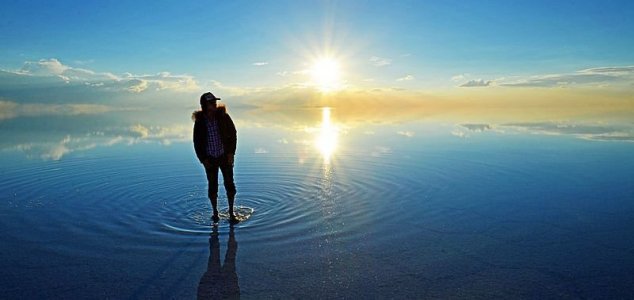 Are there other universes out there ?

Image Credit: CC BY-SA 3.0 Kuroiniisan
A 'cold spot' that has puzzled scientists for years could be the point where two universes collided.
The idea that our universe may be only one of an infinite number of universes that exist within an overarching multiverse is something that has been gaining a lot of traction over the last few years.
While this concept has so far remained mostly theoretical, scientists have been wondering whether a mysterious 'cold spot' discovered in the cosmic microwave background radiation left over from the Big Bang could actually be the first known evidence of a parallel universe colliding with our own.
This unusually cool region of space, which was first observed by NASA's WMAP satellite in 2004, is highly unlikely to have been left over from the birth of the universe. So what is it ?
"We can't entirely rule out that the Spot is caused by an unlikely fluctuation explained by the standard [theory of the Big Bang]," said Professor Tom Shanks of Durham University.
"But if that isn't the answer, then there are more exotic explanations."
"Perhaps the most exciting of these is that the Cold Spot was caused by a collision between our universe and another bubble universe. If further, more detailed, analysis proves this to be the case then the Cold Spot might be taken as the first evidence for the multiverse."
If our universe really does exist in a multiverse however, then it opens the door to even bigger and more difficult questions such as how did the multiverse start ? Are there multiple multiverses ?
The true scale of things may be far beyond even our wildest imaginings.
Source: The Guardian | Comments (14)
Tags: Multiverse