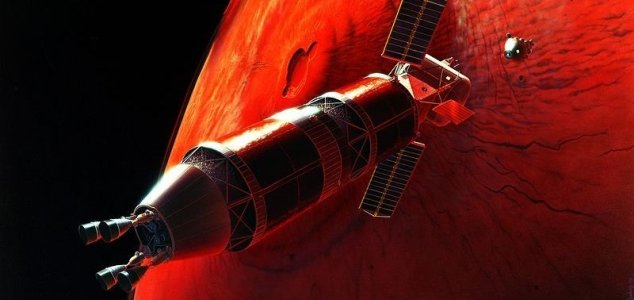 Who will be the first to reach Mars ?

Image Credit: NASA
The SpaceX CEO has a timetable for getting to Mars that could edge out NASA's manned mission schedule.
To say that it has been a long time coming would be an understatment, but now at last, thanks to a renewed commitment by both NASA and SpaceX, it is looking as though the greatest voyage ever undertaken by mankind may finally be happening in the not-too-distant future.
NASA's plan centers around its upcoming Space Launch System rocket and Orion spacecraft - two vehicles which, when combined, will be able to take mankind all the way to Mars.
With a mission date set sometime in the 2030s however there is still quite a long time to wait.
SpaceX, meanwhile, is developing what it calls the 'Interplanetary Transport System' that will combine a super-heavy lift launch vehicle with the company's planned 'Interplanetary Spaceship' - a vessel that will be capable of transporting both passengers and cargo to other worlds.
The plan is to send a robotic mission to Mars by 2020 with a follow-up manned mission in 2024 - a highly ambitious goal that would place humans on Mars long before NASA's scheduled landing.
Even SpaceX itself however considers this particular timetable "optimistic".
If the firm continues striving towards its goals though there is every chance that the first humans to land on the surface of Mars will be emerging from a vessel without 'NASA' written on the side of it.
The 21st-century race to Mars is now well and truly underway.
Source: Yahoo! News | Comments (15)
Tags: Mars, SpaceX, NASA