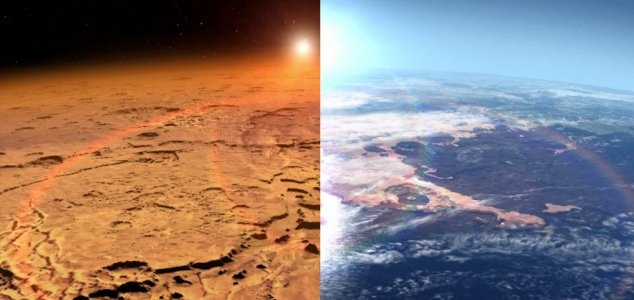 The Red Planet was very different billions of years ago.

Image Credit: YouTube / NASA
Data collected by the Curiosity rover has suggested that Mars could have supported life for a very long time.
The latest evidence from Gale Crater has indicated that Mars likely had a habitable, Earth-like environment for around 700,000 years sometime between 3.1 and 3.8 billion years ago.
This conclusion was reached by scientists who had been studying the rock samples collected by NASA's Curiosity rover during its first three years exploring the surface of the Red Planet.
In particular they found that the crater, which would have been a lake billions of years ago, was rich in the types of minerals that could have supported life in the planet's distant past.
"This type of oxidant stratification is a common feature of lakes on Earth," said lead author Joel Hurowitz. "The diversity of environments in this Martian lake would have provided multiple opportunities for different types of microbes to survive."
"If we were looking at the same rock chemistry on Earth, we can say it's colder and warmer, but exactly what the climate condition was is a little more difficult."
Whether life ever actually did manage to emerge on Mars however continues to remain a mystery.
(To view the panorama below, start the video then click and drag on the footage to look around.)
Source: Tech Times | Comments (20)
Tags: Mars, Life