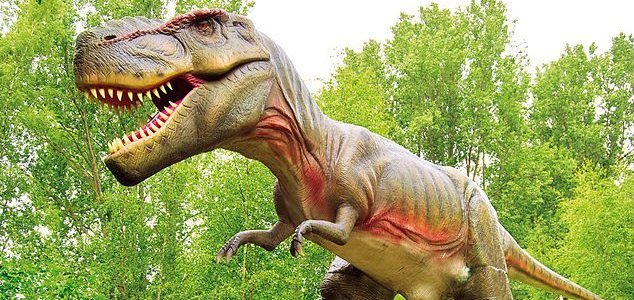 The latest research suggests that T. rex had scales, not feathers.

Image Credit: CC BY-SA 4.0 Marcel Kunkel
The idea that Tyrannosaurus rex had a thick plumage of feathers has been called in to serious doubt.
There's certainly something not quite right about the idea of seeing one of the world's greatest predators wandering around covered in feathers and now, following an analysis of a T. rex skin impression from a fossil specimen known as Wyrex, researchers have declared that these huge carnivorous dinosaurs actually had scales, just like the traditional view of them suggests.
While some of the smaller tyrannosaurs were thought to have had feathers, the researchers believe that the larger species would have lost them because they were no longer needed for insulation.
Not everyone is convinced however that the team's conclusions are correct.
"I don't think we can assume that T. rex lacked feathers just because some fossil skeletons have skin impressions that are scaly," said Dr Steve Brusatte of the University of Edinburgh.
"It takes inconceivable good luck to preserve feathers in fossils. Just because we don't see them doesn't mean they weren't there."
"So I don't think we need to throw out the image of a big fluffy T. rex quite yet."
Source: BBC News | Comments (16)
Tags: Tyrannosaurus, Dinosaur