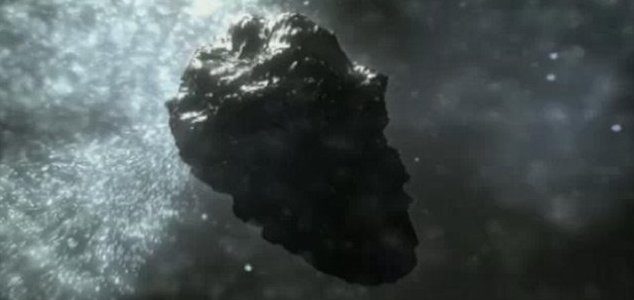 Did the famous signal come from a comet ?

Image Credit: NASA/JPL
Scientists now believe that the mysterious 1977 space signal had actually come from a passing comet.
Astronomers have been listening out for extraterrestrial signals for years, but one case - that of a strange signal picked up by a school telescope at Ohio State University 40 years ago - has since remained one of the most tantalizing and perplexing examples ever recorded.
Originating in the globular cluster of M55 in the constellation Sagittarius, the peculiar signal lasted approximately 72 seconds. Astronomer Jerry Ehman, who was the first to examine the computer readout, famously wrote the word 'Wow!' on the page.
Now however, four decades on from the signal's original detection, astronomer Antonio Paris from St. Petersburg College, Florida and colleagues believe that they may have finally solved the mystery and unfortunately it doesn't appear to have anything to do with aliens.
They found that two comets, 266P/Christensen and P/2008 Y2 (Gibbs), happened to be passing through the part of the sky being watched by the observatory when the signal was picked up.
By surveying the same region of sky as one of the same comets was passing by again, they managed to record exactly the same signal that had been detected back in 1977.
"This investigation, therefore, has concluded that cometary spectra are observable at 1,420MHz and that the 1977 'Wow!' signal was a natural phenomenon from a solar system body," the team wrote.
Source: EarthSky.org | Comments (26)
Tags: Wow Signal