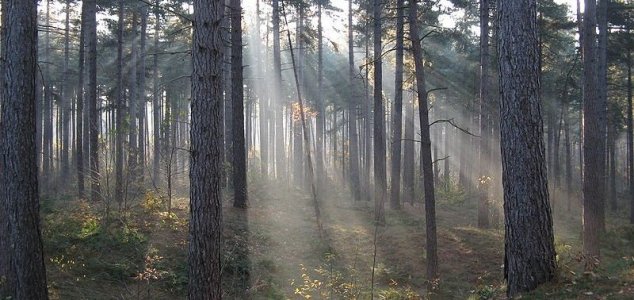 Is there a creature lurking in the Texas woods ?

Image Credit: CC BY-SA 3.0 Donar Reiskoffer
Authorities at the Round Rock Parks and Recreation Department have published some intriguing pictures.
The likelihood that a large, bipedal ape-like creature really is roaming the forests of North America might seem slim at best, but that hasn't stopped thousands of sightings, videos and photographs from being posted online each year by those who believe that they have seen something.
This latest example comes courtesy of the Round Rock Parks and Recreation Department Facebook page where several images of alleged Bigfoot prints have recently been posted.
"Our Park Ranger surveillance has captured strange footprints at various parks & trails in the area," the caption reads. "If you find these, or other unexplained phenomena, tag Round Rock Parks and Recreation Department on FB, or @roundrockpard on Twitter & Instagram. #RRSightings."
The footprints certainly look both large and unusual, but sadly with no evidence beyond these photographs, all we can do is speculate over what type of animal might have created them.
Source: Statesman | Comments (23)
Tags: Bigfoot, Texas