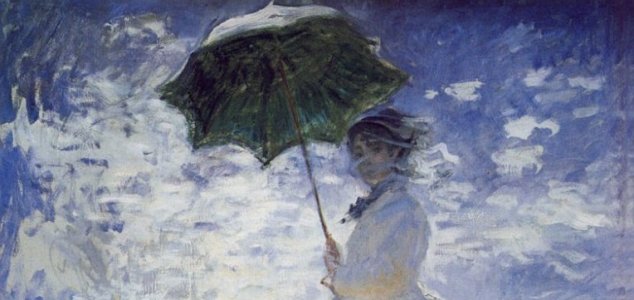 Mary Poppins has moved from fiction to reality.

Image Credit: Claude Monet
Mary Poppins fan Emma Davenport was so fond of the character that she decided to actually become her.
The real-life Nanny, who is from Lancashire, England, has spent most of her life helping to look after children and also has a six-year-old daughter of her own.
"I joked with my husband about changing my name to Mary Poppins for the children I work with," she said. "I dress up as Mary anyway for them at parties and they and their parents call me Mary."
"When he responded with 'why not, the children would love it and it might give me an edge', I decided to do a bit of research."
After applying for a name change via deed poll, Davenport officially became Mrs Mary Poppins.
"My own little girl is so excited and keeps saying 'mummy is Mary!' and my nanny children think I'm definitely Mary Poppins now," she said.
Source: Huffington Post | Comments (5)
Tags: Mary Poppins