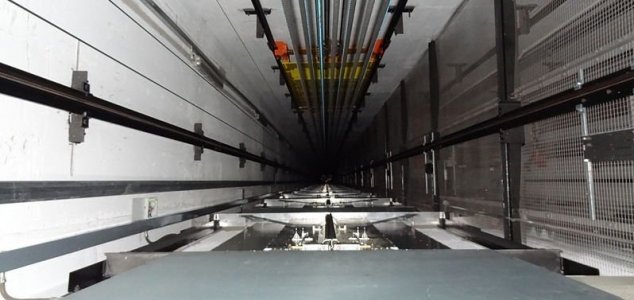 Could vertical-only elevators be a thing of the past ?

Image Credit: CC BY-SA 3.0 Harrihealey02
German company ThyssenKrupp has developed an elevator that can go horizontally as well as vertically.
Like Willy Wonka's glass elevator in the Roald Dahl classic 'Charlie and the Chocolate Factory', the impressive new system will enable passengers to travel, not just to the upper floors, but across the entire width of a building as well.
The new elevator uses magnetic linear induction motors in place of traditional cables and has been designed to operate in some of the modern world's tallest and most expensive skyscrapers.
Known as the MULTI elevator system, the new design reduces the amount of infrastructure needed to support an elevator and is no longer limited by the weight of a cable.
A demonstration and explanation of the new design can be viewed below.
Source: Gizmodo | Comments (6)
Tags: Elevator