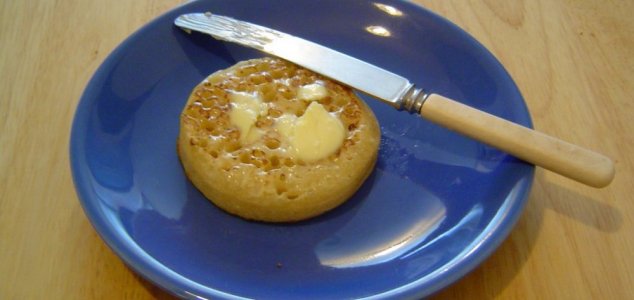 Even the holes in a crumpet can cause distress.

Image Credit: CC BY-SA 2.0 Gordon Joly
Scientists have come up with a new theory to explain what causes trypophobia - the fear of small holes.
Anyone who suffers from trypophobia will typically experience feelings of disgust whenever they catch sight of any object filled with small holes, especially holes that are grouped in to clusters.
But how is it that some people have such an aversion to such a seemingly innocuous thing ? The answer, it turns out, may lie in our evolutionary response to danger.
One of the most common theories surrounding the phenomenon is that trypophobia relates to an innate fear of dangerous animals such as snakes, spiders and scorpions which sometimes have patterns on their bodies which resemble the holes that trypophobics are repulsed by.
Now though, a new study from the University of Kent has suggested that the true origins of this particular fear may lie in the way our body reacts to signs of an infectious disease.
The research involved showing two groups of volunteers, some trypophobic and some not, images of patients suffering from diseases with symptoms that triggered a trypophobic response.
"It's pretty well known that disgust helps us avoid infectious diseases and pathogens," said study author Tom Kupfer. "The response to these images appear to be a disease avoidance response."
Source: National Geographic | Comments (16)
Tags: Trypophobia