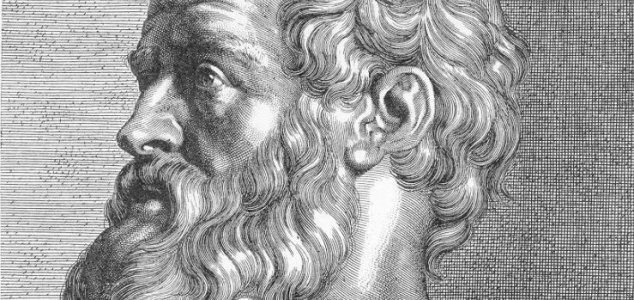 Hippocrates lived over 2,000 years ago.

Image Credit: Public Domain
Archaeologists have uncovered new writings by Hippocrates, the famed 'father of Western medicine'.
There are few doctors as well known as Hippocrates, a physician whose teachings have been so influential to the field of medicine over the centuries that even today, some medical students still choose to swear his oath to adhere to ethical medical principles.
Now archaeologists have revealed that they have identified a previously unseen manuscript inscribed with some of the ancient doctor's lost medical recipes from the 4th and 5th centuries BC.
It was discovered by monks during restorations of the St. Catherine Monastery in South Sinai, Egypt.
The writings were found on a Sinai Palimpsest - a type of stretched leather. Due to how expensive this type of material was to produce, it was common for new texts to be written over the top of old ones.
In this case, the Hippocrates text had been overwritten with passages from the Bible.
"The manuscript, which contains three medical texts, will be enlisted among the oldest and the most important manuscripts in the world," said researcher Michael Phelps.
Source: National Geographic | Comments (3)
Tags: Hippocrates