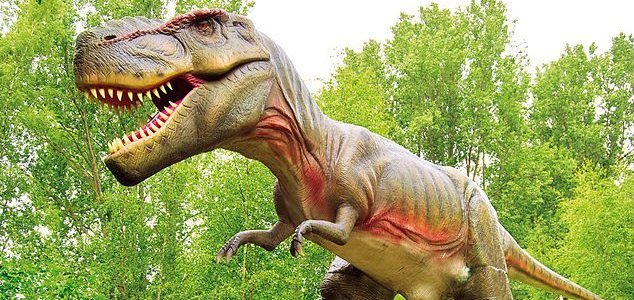 You still wouldn't want to get too close.

Image Credit: CC BY-SA 4.0 Marcel Kunkel
Contrary to the plot of Jurassic Park, a rampaging Tyrannosaurus rex wouldn't actually move very fast.
With previous estimates clocking the run speed of a T. rex at 45mph, you'd be forgiven for thinking that you wouldn't stand much of a chance if one of them started bolting towards you.
Now according to scientists in Germany however, these carnivorous behemoths were actually much slower on their feet than previously believed and were only capable of running at 16.5mph.
This is only slightly faster than the average human running speed and 11mph slower than legendary Olympic athlete Usain Bolt - officially the fastest human on Earth.
A velociraptor, on the other hand, would easily be able to catch you with a run speed of 34mph.
The research was based on an analysis of more than 500 modern species to determine the relationship between the size of an animal and the speed at which it can move.
"Palaeontologists have long debated the potential running speeds of large birds and dinosaurs, that roamed past ecosystems," said zoologist Dr Myriam Hirt.
"This is consistent with theories claiming Tyrannosaurus was very likely to have been a slow runner."
Source: Yahoo! News | Comments (17)
Tags: Tyrannosaurus, Dinosaur