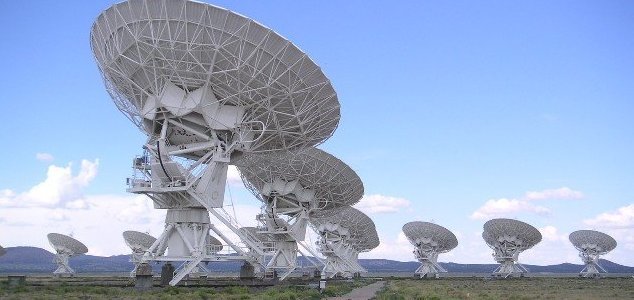 Are extraterrestrials sending laser pulses in our direction ?

Image Credit: CC BY-SA 2.0 Hajor
Scientists have come up with a way to scan the skies for pulses of light from an alien civilization.
The SETI Institute ( Search for Extraterrestrial Intelligence ) has been attempting to determine whether or not we are alone in the universe for more than 30 years now, but sadly, despite its best efforts, it has yet to find any evidence to suggest that there is anyone else out there.
One of the reasons for this, scientists say, could be that we are looking out for the wrong thing.
What if a sufficiently advanced alien civilization, having spotted our planet through their telescopes, were 'pinging' us with short pulses of laser light in an effort to get our attention ?
Conventional telescopes are unable to pick up such pulses, meaning we would never see them.
Now in an effort to account for such a possibility, SETI has come up with a new type of instrument specifically designed to scan the heavens for short pulses of light.
Known as "Laser SETI", the project is currently under development and is seeking supporters.
Source: SETI.org | Comments (23)
Similar stories based on this topic:
Tags: SETI, Extraterrestrial