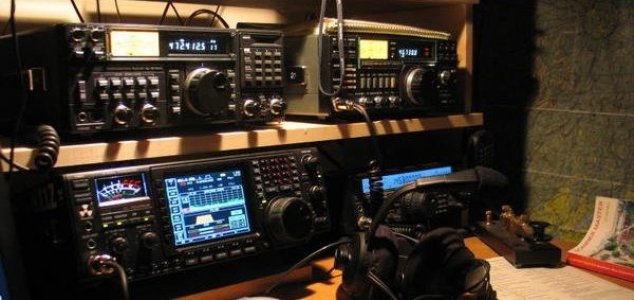 Who or what is broadcasting the signal ?

Image Credit: NX1Z
A radio station in Russia has been broadcasting a mysterious signal non-stop for more than 35 years.
The signal, which can be heard by anyone in the world by tuning in to 4625 kHz, is thought to originate from a collection of radio towers near St Petersburg and has been broadcasting a monotonous tone twenty-four hours a day, seven days a week, non-stop, since 1982.
Every few seconds another sound, which resembles a ship's foghorn, can be heard, while once or twice a week a voice will speak a couple of words in Russian such as 'dinghy' or 'farming specialist'.
So mysterious is this signal, which has become known as 'the Buzzer', that it has sparked its own online following with enthusiasts from around the world struggling to make sense of it.
What little is known about it suggests that it is likely run by the Russian military and may have held more significance during the Cold War.
One rather disturbing possibility is that it could be a 'Dead Hand' signal, the idea being that if Russia was hit by a nuclear strike and the signal ceased, an automatic retaliation would be triggered.
As it stands though, nobody really knows what its true purpose is.
Source: BBC News | Comments (24)
Similar stories based on this topic:
Tags: