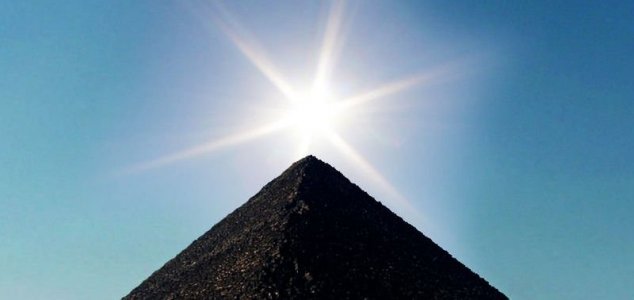 What secrets lie inside the Great Pyramid ?

Image Credit: CC BY-SA 2.5 Nina Aldin Thune
Scientists working on the ScanPyramids project believe that the Khufu Pyramid contains secret chambers.
Rising 146 meters in to the sky, this last surviving wonder of the ancient world, which has stood in the Egyptian desert for 3,800 years, remains just as steeped in mystery today as when ancient travelers first gazed up at its time-worn stonework and wondered what secrets might lie inside.
Now though, using cutting-edge techniques such as infra-red thermography and myography (which works by detecting particles called muons), scientists are hoping to definitively unravel its mysteries.
The latest news from the project suggests that the team may be on the verge of uncovering the location of a hidden 'recess' somewhere inside the pyamid's structure.
"All the devices we put in place are designed to find where the cavity is located," said Mehdi Tayoubi, president of the HIP Institute. "We know there is one, but we're trying to find out where."
"It could have the form of at least one corridor going inside the Great Pyramid."
One possible location for this hidden area is behind the north face of the monument while a second void is thought to exist somewhere behind one of the pyramid's descending corridors.
If the team succeeds, it will surely be one of the most significant archaeological discoveries in years.
Source: News.com.au | Comments (1560)
Similar stories based on this topic:
Tags: Pyramid, Egypt