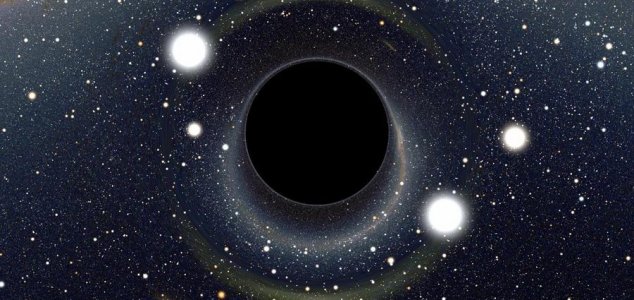 Black holes are surprisingly common.

Image Credit: NASA / Alain Riazuelo
A new study has revealed that there are actually tens of millions of black holes in our own galaxy alone.
Few cosmic phenomena remain as frightening and mysterious as black holes - regions of space in which the gravitational pull is so great that nothing, not even light itself, can escape.
Exactly how many of them are out there has long remained a topic of debate among scientists, but now, by putting together a veritable cosmic inventory of stellar-remnant black holes, astronomers from the University of California, Irvine have determined that the universe appears to be teeming with them.
Even our own galaxy, the Milky Way, is thought to be home to as many as 100 million black holes.
The team's celestial census began over 18 months ago, just after the Laser Interferometer Gravitational-Wave Observatory (LIGO) detected gravitational waves for the first time.
"Fundamentally, the detection of gravitational waves was a huge deal, as it was a confirmation of a key prediction of Einstein's general theory of relativity," said co-author James Bullock.
"But then we looked closer at the astrophysics of the actual result, a merger of two 30-solar-mass black holes. That was simply astounding and had us asking, 'How common are black holes of this size, and how often do they merge ?'"
Source: UCI.edu | Comments (17)
Similar stories based on this topic:
Tags: Black Hole