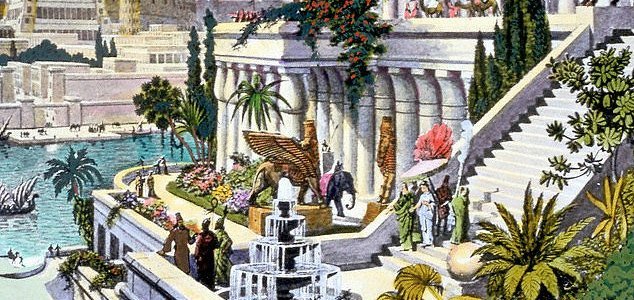 The Hanging Gardens of Babylon.

Image Credit: Martin Heemskerck
The Ancient Babylonians had known about Pythagoras' theorem over 1,000 years before he was even born.
The groundbreaking claim is based on a new analysis of a 3,700-year-old clay tablet known as 'Plimpton 322' which is inscribed with a demonstration of Babylonian mathematics.
According to researchers at the University of New South Wales, the tablet shows a form of trigonometry that wouldn't be developed by the Ancient Greeks for another ten centuries.
"Our research shows it's a trigonometric table so unfamiliar and advanced that in some respects it's superior to modern trigonometry," said mathematician Dr Daniel Mansfield.
"We've discovered these lines represent the ratios for a series of right-angled triangles ranging from almost a square to almost a flat line. This makes Plimpton 322 a powerful tool that could have been used for surveying fields or architectural calculations to build palaces, temples or step pyramids."
"The Babylonians unique approach to arithmetic and geometry means this is not only the world's oldest trigonometric table, it's also the only completely accurate trigonometric table on record."
Source: Independent | Comments (18)
Tags: Babylonians, Trigonometry