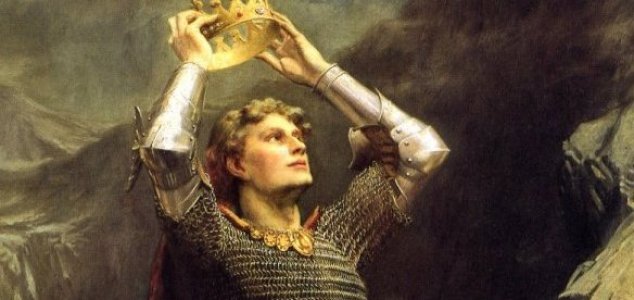 Has King Arthur's legendary sword been found in Cornwall ?

Image Credit: Charles Ernest Butler
7-year-old Matilda Jones came across the 4-foot sword while paddling in Dozmary Pool on Bodmin Moor.
According to legend, this unassuming body of water is the place where Sir Bedivere returned Excalibur to the Lady of the Lake after King Arthur was fatally wounded at the battle of Camlann.
"It was a blistering hot day and Matilda asked if we could go for a paddle," said her dad, Paul. "She was only waist deep when she said she could see a sword."
"I told her not to be silly and it was probably a bit of fencing, but when I looked down I realized it was a sword. It was just there laying flat on the bottom of the lake."
"The sword is 4ft long - exactly Matilda's height."
Sadly though, it is highly unlikely that the sword is actually that of King Arthur himself and the lake in question is deceptively shallow, having dried out entirely back in the 1970s.
According to Paul, the medieval weapon is most likely little more than a discarded film prop.
Source: Yorkshire Post | Comments (32)
Tags: Excalibur, King Arthur