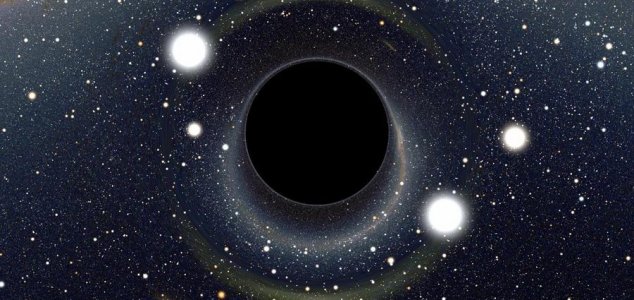 What will the LIGO team be revealing this time ?

Image Credit: NASA / Alain Riazuelo
Nobel Prize winner Rainer Weiss and his colleagues have hinted at an upcoming 'exciting announcement'.
Originally proposed by Albert Einstein as a consequence of his General Theory of Relativity, gravitational waves are ripples in the fabric of space-time that carry energy across the universe.
After years of struggling to pick up direct evidence of the phenomenon, a team of researchers at the Advanced Laser Interferometer Gravitational-Wave Observatory (LIGO) finally succeeded in detecting gravitational waves for the first time back in February 2016.
So impressive was this feat that the team behind the breakthrough, Rainer Weiss, Barry Barish and Kip Thorne, earned themselves a Nobel Prize in physics at this year's awards ceremony.
Now one of the trio has revealed at an MIT press conference that there will be a major new announcement on the subject of gravitational waves on October 16th.
"The [gravitational] waves are interesting, and the fact that you can directly detect them is important, but the real payoff is going to be in the future," said Weiss.
"It's already happened, in some regards, and more of it will happen on October 16. I won't tell you what it is, but I can tell you that there is more there, and I think there's another whoop-de-do arranged for that. And I urge you to go to it, because [the announcement] is actually very interesting."
"But I won't say any more than that."
Source: Seeker.com | Comments (6)
Similar stories based on this topic:
Tags: Gravitational Waves