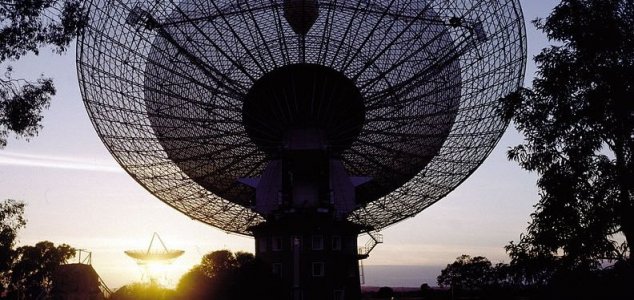 Is someone out there listening ?

Image Credit: CC BY 3.0 John Masterson, CSIRO
Astronomers are hoping to one day establish contact with an advanced extraterrestrial civilization.
The target of the message, a red dwarf system known as GJ 273 (or Luyten's star), lies 12.36 light years from Earth and is home to at least one planet that is thought to be capable of supporting life.
It was sent by METI (Messaging Extraterrestrial Intelligence) International, a non-profit organization that hopes to establish a system for sending thousands of similar messages over the coming years.
"It is a prototype for what I think we would most likely need to do 100 times, or 1,000 times, or 1 million times," said METI president Douglas Vakoch. "To me, the big success of the project will come if, 25 years from now, there's someone who remembers to look [for a response]."
"If we could accomplish that, that would be a radical shift of perspective."
The message itself, which was sent last month, contains 33 short musical compositions as well as scientific and mathematical 'tutorials' aimed at any potential alien scientists who might be listening.
In response to concerns over what would happen if the recipients were hostile, Vakoch said:
"It's really hard to imagine a scenario in which a civilization around Luyten's star could have the capacity to come to Earth and threaten us, and yet they're not able to pick up our leakage radiation."
Source: Scientific American | Comments (12)
Similar stories based on this topic:
Tags: SETI, Extraterrestrial