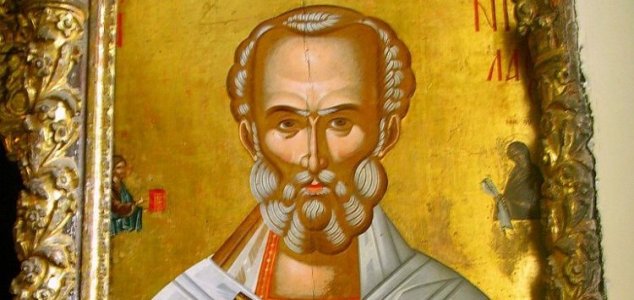 Saint Nicholas is the inspiration for Santa Claus.

Image Credit: CC BY-SA 3.0 Lapost
Scientists have radiocarbon dated a small fragment of bone that may have belonged to Saint Nicholas.
The bone, which is believed to be a fragment of pelvis, was kept at a church in France and is currently owned by Father Dennis O'Neill - a priest from Illinois.
The testing, which was carried out by researchers at Oxford University, aimed to determine whether or not the bone actually dates back to the time of Saint Nicholas - the inspiration for Father Christmas.
The findings seemed to confirm that the bone could very well be that of the 4th-Century saint.
Scientists are now interested in conducting similar tests on other relics said to belong to Saint Nicholas that are currently being kept in the crypt of a church in Bari, Italy.
"It is exciting to think that these relics, which date from such an ancient time, could in fact be genuine," said Dr Georges Kazan, co-director of the Keble College's Advanced Studies Center.
Source: BBC News | Comments (6)
Tags: Saint Nicholas, Santa