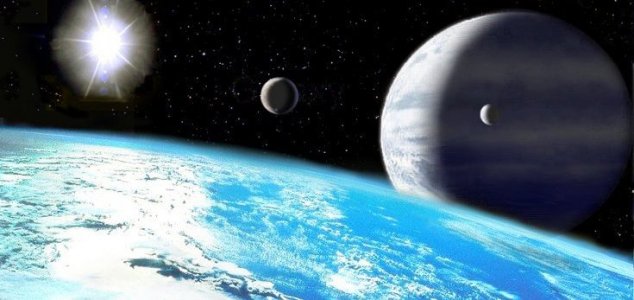 Our solar system is by no means unique.

Image Credit: CC BY-SA 3.0 Luciano Mendez
The space agency has made an important new exoplanet discovery using a Google artificial intelligence.
In an announcement today, NASA has revealed the discovery of two new planets in orbit around the star Kepler-90, meaning that this distant solar system actually has just as many planets as our own.
Interestingly, the smaller planets are situated near to the star and the larger ones are further away, indicating that the layout of our own solar system may not be all that unusual.
In addition, it has been revealed that these two new extrasolar worlds were actually discovered using a Google artificial intelligence that had been trained to analyze data from the Kepler Space Telescope.
"Just as we expected, there are exciting discoveries lurking in our archived Kepler data, waiting for the right tool or technology to unearth them," said NASA astrophysicist Paul Hertz. "This finding shows that our data will be a treasure trove available to innovative researchers for years to come."
Source: Independent | Comments (10)
Tags: Exoplanet, Extrasolar Planet