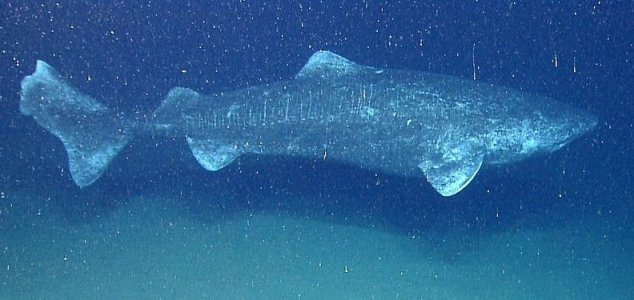 Greenland sharks can live for centuries.

Image Credit: NOAA Okeanos Explorer Program
Marine biologists have identified what could potentially be the world's oldest living vertebrate.
One of the world's largest extant shark species, the Greenland shark, which as its name suggests can be found in the waters of the North Atlantic, recently earned itself a place in the record books after researchers discovered that it is actually one of the world's longest-lived animals.
Now a team of researchers who have been studying these sharks have identified an individual that is believed to be as much as 512 years old, making it a contender for the world's oldest vertebrate.
If accurate, this means that it was born in the year 1505, making it even older than Shakespeare.
"It definitely tells us that this creature is extraordinary and it should be considered among the absolute oldest animals in the world," said marine biologist Julius Nielsen.
Source: IB Times | Comments (10)
Tags: Greenland, Shark