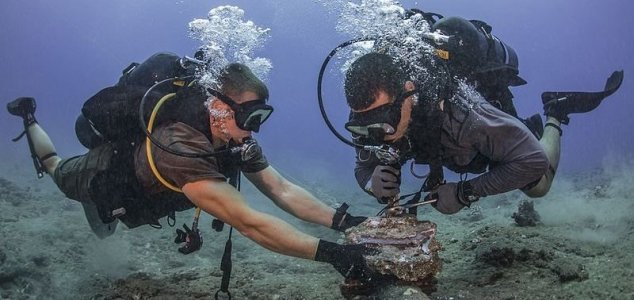 What would happen if these cables were severed ?

Image Credit: US Navy
The head of Britain's armed forces has warned that an attack on undersea cables could be 'catastrophic'.
During his annual lecture to the Royal United Services Institute in Whitehall this week, Air Chief Marshal Sir Stuart Peach highlighted the importance of defending undersea cables.
He warned that Russia could deliberately disrupt or even sever these cables to cripple communications between Europe and North America.
"There is a new risk to our way of life, which is the vulnerability of the cables that criss-cross the seabeds," he said. "Can you imagine a scenario where those cables are cut or disrupted, which would immediately and potentially catastrophically affect both our economy and other ways of living ?"
"Therefore we must continue to develop our maritime forces with our allies with whom we are working very closely, to match and understand Russian fleet modernisation."
To make matters worse, an attack of this nature wouldn't necessarily require military technology - even a fishing trawler equipped with deep-sea grappling hooks could potentially sever an undersea cable.
"In response to the threat posed by the modernisation of the Russian navy, both nuclear and conventional submarines and ships, we along with our Atlantic allies have prioritised missions and tasks to protect the sea lines of communication," said Peach.
Source: Sky News | Comments (29)
Tags: Cables, Attack, Russia